Have you suffered wage theft? If you have done work that you haven't been paid for, then you suffered wage theft. There are different kinds of wage theft. Many workers – in different roles – are victims of wage theft.
There are many employers who steal employee wages and believe they will get by with it. Employee theft happens in all industries, so you should be diligent and pay close attention to your paycheck and make sure you are treated fairly and that you aren't shorted any of your hard-earned wages.
You should maintain documentation that shows your wages were stolen, how much was stolen, and how it was stolen. Keep all your records, including pay stubs, documentation that shows your actual pay, and timesheets or proof of hours worked.
Documentation that shows your losses and evidence that proves you were the victim of wage theft is a necessity for you to file a lawsuit for wage theft. With the help of a wage theft lawyer, you are much more likely to succeed with your wage theft lawsuit against your employer.
Laws That Protect Against Wage Theft
The Fair Standards Act (FLSA) protects wages of workers. Under this federal law, standards are set for overtime pay, minimum age, and youth employment. The FLSA requires employers to pay at least minimum wage, pay overtime for hours worked over 40 hours in a week, maintain records of hours worked and wages as well as follow child labor provisions.
What Industries Are Covered Under the FLSA?
To be protected under the FLSA, your employer must have annual sales totaling at least $500,000 or are engaged in interstate commerce. Though this amount may seem large, most workplaces are actually covered by the FLSA.
Employees that are exempt from the FLSA are:
Employees whose employers have less than two employees,

Railroad workers,

Truck drivers,

Apprentices,

Babysitters,

Independent contractors

Freelance workers,

Some agriculture workers,

Newspaper delivery workers,

Some executive workers,

Some administrative workers,

And some professional workers.
Industries Where Wage Theft is Common
Wage theft can occur in almost any industry. Those who work in janitorial services, agriculture, restaurant work, home health care, and poultry processes may find that they are often victim of wage. 
Types of Wage Theft
You should review the different types of wage theft so you can determine if you were a victim and to what extent you were affected. Wage theft can occur when overtime isn't paid, through illegal pay deductions, when minimum wage laws are violated, when employees are improperly classified as independent contractors, when as an employee you are forced to work while off the clock, not being paid holiday entitlements or regular leave, or the failure to get paid at all as an employee who is performing work duties.
Studies have determined that wage theft is a common occurrence in the U.S. The leading form of wage theft is paying low wages to undocumented immigrant workers, but anyone could be a victim. Here are some of the different kinds of wage theft:
Not being paid overtime – not being paid proper overtime wages – which are time and a half – for hours worked past 40 each week

Minimum wage violations – if tips and wages don't add up to the required minimum wage then laws are being violated and the employee isn't being compensated properly

Misclassification of an employee – calling an actual employee an independent contractor

Taking illegal deductions from employee paychecks – charging for things that cannot be charged for, such as charging for workers' compensation coverage

Failure to pay an employee for all the work that has been done – such as paying for 38 hours when the employee has worked a full 40 hours

Denying vacation pay, sick leave, and paid time off that was earned per the employee handbook or hire-in paperwork
There may be other ways that your wages were stolen. If you suspect that you are a victim of wage theft, you should consult with a wage theft lawyer who is licensed to handle such cases in your state. Be sure to keep copies of all your work records, such as timesheets and pay stubs.
What Can You Do If You Are A Victim Of Wage Theft?
If you have discussed your wage theft with your employer and nothing has changed, you can file a claim with the U.S. Department of Labor's Wage & Hour Division (WHD). The WHD will then launch an investigation into your claim. They will determine if you are owed wages, back pay, damages, interested, etc. They may also file a lawsuit against your employer as well as fine or penalize your employer.
You can also submit a claim with your state's own labor department. Each state may have their own laws that are being violated as well. Like a federal claim, a representative from your state will then investigate your claim and determine the best course of action.
When you file a claim with the WHD or with your state, you will need to include:
Your name & address

Your company's name & address

Dates the wage theft occurred

Copies of past pay stubs

Copies of any work agreements

Copies of any communication with your employer about the wage theft
There is a statute of limitations for filing a wage theft claim, so do not hesitate. The statute of limitations can vary by state.
Remedies for Wage Theft
You may be entitled to monetary damages. You may receive the wages you were owed as well as compensation for attorney fees. You may also be able to recover additional costs like interest. Some states also have laws in place to help protect employees from wage theft. Under these laws, your employer may need to pay fines or penalties.
Next Steps
If you have been a victim of wage theft, there is help available. You can fight and get the funds that you are owed by your employer. While you may think that your employer has all the leverage, that isn't the case. With the help of a wage theft attorney, you can level the playing field and fight to get the compensation that you are entitled to receive.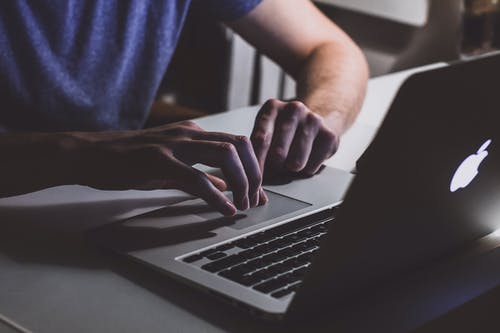 If you have suffered wage theft of any amount, you should demand compensation. You worked for that money, so it is yours. Your employer should not keep the pay that you have earned for their own benefit. Stand up for yourself and confront your employer. You should tell them that if the issue isn't resolved, you will file a wage theft claim with the proper authorities.
The company that stole your wages may have to pay for your lawyers and will cover the legal expenses associated with your claim, so if you have a strong case, the lawyer can take your case regardless of how little you are owed by your employer.
There is a strict statute of limitations, or a time limit, for pursuing a lawsuit for stolen wages, so you should schedule your Free Case Evaluation today. With the help of a wage theft lawyer, you may be more likely to recover the compensation that your employer has stolen from you.
Additional Resources